Product Links: Stair rods / Runner
(stair rods updated Amazon link for 3/2023)
During the last two years, some projects have happened quickly, others more drawn out and painful. Our runner, firmly in the painful category, took nine months to birth.
I finished the carpet portion five months after starting the project. I was totally bummed when I ran a few feet short, only to discover the rug was on backorder. I underestimated the giant, pattern repeat, and the resulting amount of waste. I was forced to use scraps to finish it off, while I waited for the re-stock. How to figure out the runner length you need.

It turned out to be one of life's blessings in disguise. During flu season, little Everett replicated a scene from the Exorcist right on those patched in scraps.
In the end, I spliced together five, sand/black, 2′ 7″ x 5 runners. The runner comes in 14′ length, if you can use the 2′ 3″ width. My stairs are wide and required the larger size. I loosely used Young House Love's stair runner tutorial for the last three runners I've installed.
Four months after completing the runner, I installed the stair rods. The rods are only $19.50 a piece, but I needed 16– an investment during a time when we were making major repairs to the house.
Laying this runner was no joke. Securing the stair rods, with my father-in-law (Jerr Bear), ended up being the easy part. All it required was a screwdriver and a little muscle, since we didn't drill pilot holes.
Stair rods are magic for hiding any evidence of multiple rugs; I chose to splice where the riser meets the stair tread. To join, I folded the rough edge under and secured with fabric tape. Then I attached with staples as usual. Splicing and stair rod install tutorial on OKL.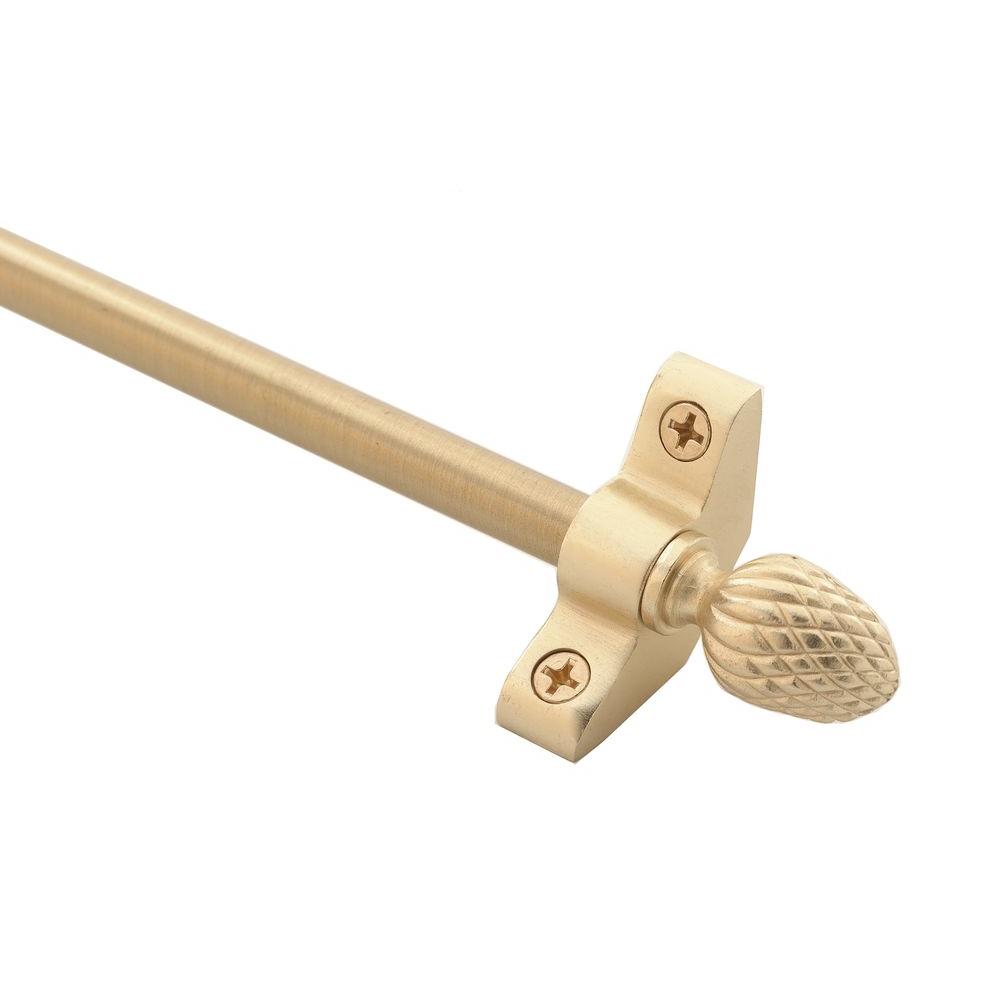 Project Cost:
Runner: $150
Stair rods: $300
(stair rods updated Amazon link for 3/2023)
*affiliated links